Just Me Art' And Conseil
Business / Partners/Alliances
Just Me Art' And Conseil is an agency managed by Sonia Dari whose goal is to plan different sort of artistic events thanks to its large range of artists: comedians, singers, magicians entertainers, dancers and hypnotists.
Based out of France, the Just Me Art' And Conseil Agency specializes in artistic development and event management focusing on communication, marketing and talent development at all levels. Representing a diverse range of multi-disciplinary artists, Just Me Art'And Conseil anchors its uniqueness in the French landscape thanks to its originality, exclusivity and prestige.
Sonia Dari, founder of Just Me Art'And Conseil and Dari Show Comedy, is a media professional, animator, columnist and producer working in the events and entertainment domain for more over 20 years. Her imagination, creativity, ambition and motivation is what moves this organization.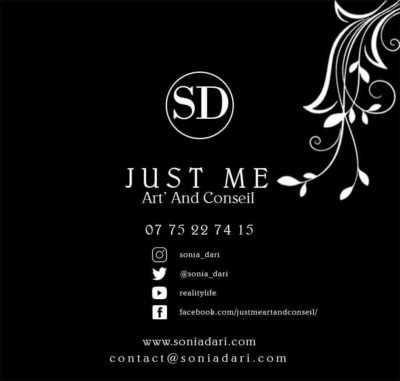 Just Me Art' And Conseil is more than a simple event agency, they are a real source of ideas. Find out more about their company, services and talent they represent. http://justmeartandconseil.com/